In this edition, we will continue our conversations on Mental Incapacity and discuss practical solutions when dealing with wealth and mental incapacity. If you missed our previous editions, you can catch up on them here.
Capacity Assessments:
Early detection is the name of the game. It is expedient to get medical professionals, from psychiatrists to neurologists, on board for regular capacity assessments. That way, you can catch cognitive decline early and plan better for yourself, your family, and your wealth.
Creating Comprehensive Estate Plans:
HNWIs should develop comprehensive estate plans that include wills, trusts, and powers of attorney. A will outlines how your assets should be distributed after death, while trusts can protect your assets during your lifetime and ensure they are managed according to your wishes. Powers of attorney can authorize a trusted individual to make decisions on your behalf in the event of incapacitation.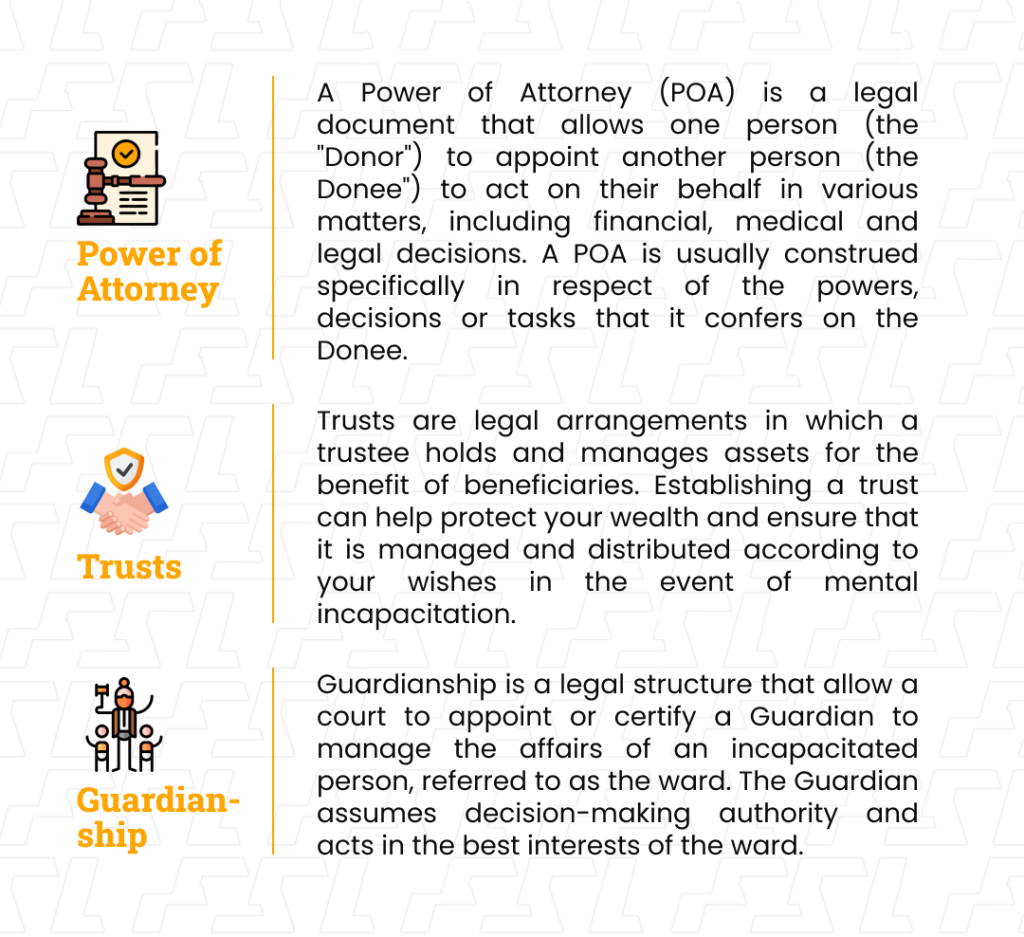 Seeking Legal Counsel:
Consult experienced trusts and estate administration professionals who are experts in estate planning and appreciate the issues surrounding mental incapacity and estate planning. These experts can assist you in drafting and reviewing legal documents, ensuring they comply with relevant laws and accurately reflect your intentions.
Designating Trusted Representatives:
Carefully select trusted individuals to serve as Trustees, Guardians, Administrators, Protectors as may be applicable. These representatives should have a deep understanding of your values, concerns and priorities, enabling them to make decisions that aligns with your intentions and best interests.